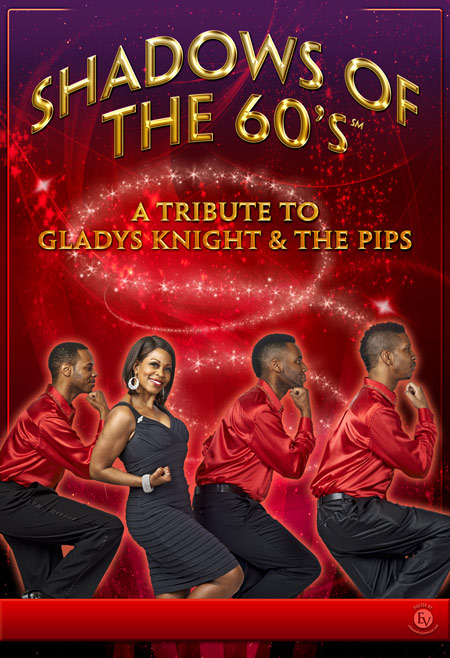 "Friendship Train" Tribute to Gladys Knight & The Pips
It is no accident that there aren't many tributes to this unique group. Because of Gladys' inimitable style and soul-stirring vocal delivery, it would take a vocalist with confidence, a depth of character and a voice born out of a lifetime of singing in the church with a spirit connected both body and soul, capable of soaring with an emotion on the wings of a melodic riff.
Shadows Of The 60's, known for their reputation of delivering the best in tribute productions, searched for three years to find such a gifted talent. Now, join Shadows Of The 60's in tribute, as we return to the roots of the legend of Motown, to the sound of one of the mighty pillars of that illusive Motown Magic – Gladys Knight & The Pips!